Robert Loh,
Engineer, 18th June 2011, Singapore

I have been using uCoolz mattress pad for about 3 months and I am absolutely happy about it. I bought a dual zone queen size for my king size bed. I was unwilling to buy initially because they do not have king size. After hearing the suggestion from their customer service, I realized that we are not really sleeping at the edge of our bed, so why do we need to cool the edge of the bed? I was convinced so I bought it. My wife and I were used to argue about the temperature of the air-conditioner in our bedroom. She loves to lower the temperature of the air-con to 22°C and hide herself under the thick blanket. I felt that she is wasting a lot of energy and money to cool the room to 22°C. I prefer to set the temperature to 26°C and sleep without a blanket. Although both of us want to do our part to save the environment but when it comes to sacrificing our own comfort, we tend to give this intention a miss... Now, we have uCoolz Mattress Pad, we can sleep at our own comfort temperature without wasting lot of energy to cool down the whole bedroom and best of all, we save a few dollars on electricity daily. Cooling temperature of uCoolz mattress pad in Singapore context is roughly 17°C the lowest. In general, it should not have problem cooling 10-12°C below ambient temperature. The first night, I set the temperature to the lowest for my wife, since she always dream of sleeping on a cold ice sheet. She got too cold and woke up in the middle of the night to raise the temperature. :-) After a few try, she found her comfort temperature at 21°C. I set mine to 23°C and realized that the fan of the heat pump operate at various speed to pump the heat out of the mattress and maintain the temperature at around 23°C, a comfortable temperature for me. Since then, it is like we are having individual air-conditioner and our argument on temperature setting has stopped. We feel better and proud that we are doing our part to save the environment. I am glad that I bought uCoolz mattress and I have just placed an order to buy another queen dual zone for my parent. I will give it a 5 star rating and will definitely recommend it to my friends and colleagues. Together, we can do our part to delay global warming.
I stay in a rented flat without air-conditioning. The owner wants to charge me additional two hundreds if I want to use the air-con. I think it is ridiculous and choose to rent the room without air-con. I suffer from poor quality sleep and wake up very often due to excess warmth even with the fan turned on and blowing directly on me. That was until I discovered, uCoolz mattress pad. It is like a savior that saves me from poor quality sleep. Well, I still turn on the fan for ventilation but I never sleep hot again. Yeah!! uCoolz, you are really cool!!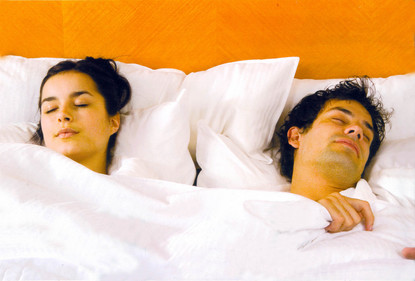 Weili,
Tour Consultant, 27th June 2011, Singapore
Goh Siew Lan,
Grandma, 5th July 2011, Singapore
I am a retiree and I am very concerned about the rising cost of living. My utilities bills have been increaseing for the past 5 years and I've been struggling to cater for them, since I am not working and have been using my own savings and a little help from my son to support myself. I do not have the luxury to turn on my air-con every day. Most of the time, I sleep with the fan but it is insufficient to remove the heat. I turn on air-con and find that the bills are too high for me to afford. uCoolz… Finally, I receive it as a gift from a friend. I am delighted and still very grateful to my friend. Now I can sleep on my cool bed and pay only a fraction of the cost of operating an air-con.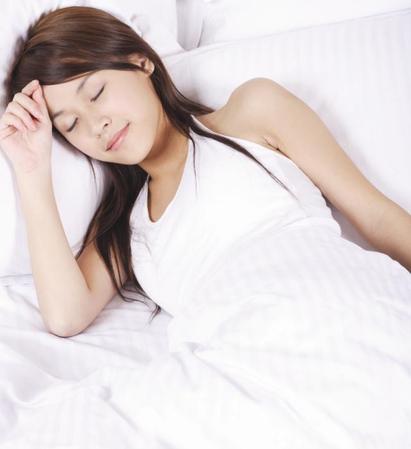 John Ho,
Teacher, 16th July 2011, Malacca Malaysia





Finally, it arrived. I was eager to test it out. As soon as I got home, I set it up in just few minutes and managed to get it running. I must say that it didn't cool to 8°C, but it manages to cool my bed down by quite a bit. About 11°C below the ambient temperature and maintain at a very comfortable temperature. I covered the whole bed with my blanket and tested out how low the temperature can get. It managed to cool it down to 17°C on that day. I jumped up and covered myself in the cold air-con bed… and the temperature rose to 19°C. I see that it is fighting with my body heat. This temperature is fine with me and I am happy with the cooling function. However, I wish that the power unit could emit less hot air. I wrote an email to the customer service to enquire about the hot air. They replied promptly that power unit need to emit hot air as it is a heat pump that transfers the heat from my bed and my body to the atmosphere. He suggested I keep my room well ventilated when I am using uCoolz so that heat from the room can escape out. My creativity kicks in, I brought an additional tubing to lengthen the water tube and shift the power unit into the toilet. So far I am satisfied with the cooling as well as the heating. I tried the heating few days back. It just like a sauna and I find that it helps to reduce my backache after using. I am very pleased with the product and will definitely recommend it to friends.
Teo Eng Chye,
Businessman, 31th July 2011, Kuala Lumpur Malaysia

My wife has been complaining that the air conditioner makes her skin dry but she can't sleep without it. I got tired of her complaining so I bought the Dual Zone uCoolz Mattress pad for her. We stopped using the air conditioner since then. My wife is happy about it. We find it very useful and portable. We have been using it everyday. When I have guests from other states visiting us and staying overnight in my house, I gladly transfer my precious uCoolz to the guest room as I did not install an Air-Con there. So far, my guests get amazed by the technology and have always been asking me where I got it. I feel so proud to have uCoolz. Cheers.
Nelson Toh,
Driving Instructor, 2nd Sept 2011, Singapore

My grandfather is a stroke patient and had difficulties moving around. His back was full of rashes before we bought uCoolz. The doctor told us that it was because he would sweat on his back and was laying on bed most of the time. I came across uCoolz and realized that this could potentially help to cool down my grandfather and relieve him from the sweating and rashes. I bought it and set the temperature to 25°C so that it isn't too cold or too hot. So far we turn it on most of the time as it doesn't cost much and it helps to relieve my grandfather from rashes. It does the job. I can see that my grandfather sleeps more comfortably and his rashes are healing.
Gerald Koh,
Accountant, 16th August 2011, Singapore

My wife is a Malaysian. I drive her back to her Malacca hometown once in every few months. We stayed in her parent's house over the weekends. They have no air-conditioner. It is extreme warm during the night and I always find it hard to sleep well. At some point, I became very reluctant to drive my wife back to her hometown as I am suffering there. But now……No more suffering there. I got uCoolz a few months back and it is extremely portable. Only about 7kg I guess. I bring it to her hometown and sleep with it. I love it so much that I am getting another Dual Queen for my in-laws since they are very concerned about the electricity cost of an air-conditioner.
---





Sleep

Cooler

, Sleep Better
Never ​​toss around to find
​cold spots ever​​
Order yours today and start saving

90%

of your Air-Con bills